NEW!! 2017 BOWMAN CHROME – Case Break – RANDOM TEAMS!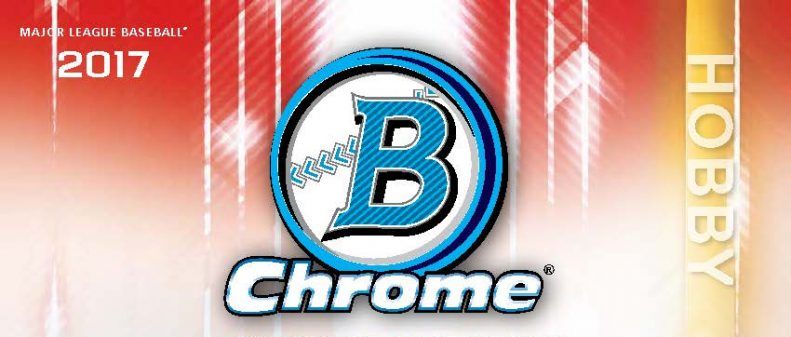 Purchase a spot(s) and you will receive all the cards from our case break from the teams you randomly get matched up with! Free shipping or local pick up! Invite your friends to participate!! The sooner it fills up, the sooner you get your cards! ** PRO TIP** Purchasing more spots increases your odds of getting the cards you want! PLUS, this is a VERY POPULAR release from Topps, so this break is a great chance to get some HOT NEW CARDS at a LOW PRICE!! 
ONLY $39.99 PER SPOT!!
SPOTS LEFT = 19
**Scheduled release date for this product is September 27. Break will take place LIVE at Hall of Fame Baseball Cards as soon as all spots are filled. Feel free to join us in-store or watch live on Instagram. The video will also be posted to our YouTube channel.
**TO PARTICIPATE: Purchase your spot(s) in-store OR via PayPal by calling us TODAY at (626) 358 – "A-HIT". All sales final. Tax not included. Need not be present to participate. Local pickup required within 2 weeks. See product configuration below.
Product Configuration
24 autos per case!
720 cards per case!!
12 Prospect Shimmer Parallels per case!
24 Arizona Fall League Inserts per case!
288 Chrome Prospects per case!!
Inserts: "Refractors That Never Were", "Arizona Fall League", "MVP" 
Look for

HOT

rookie autos from Moniak, Jimenez, Maitan and more!!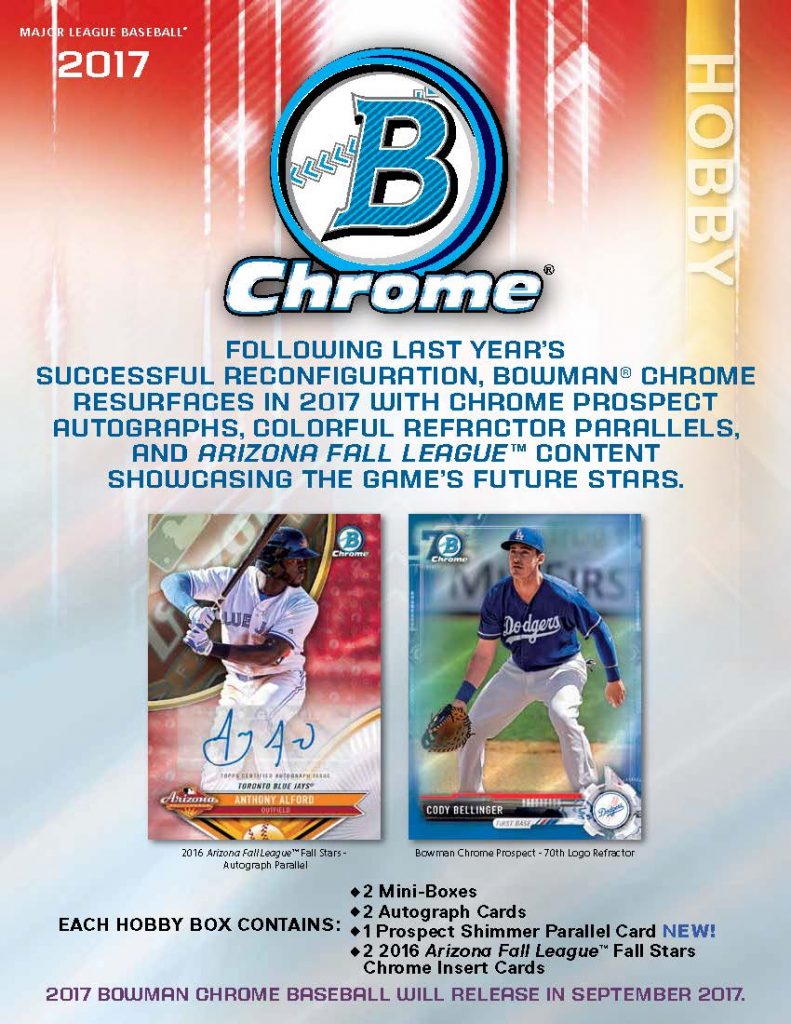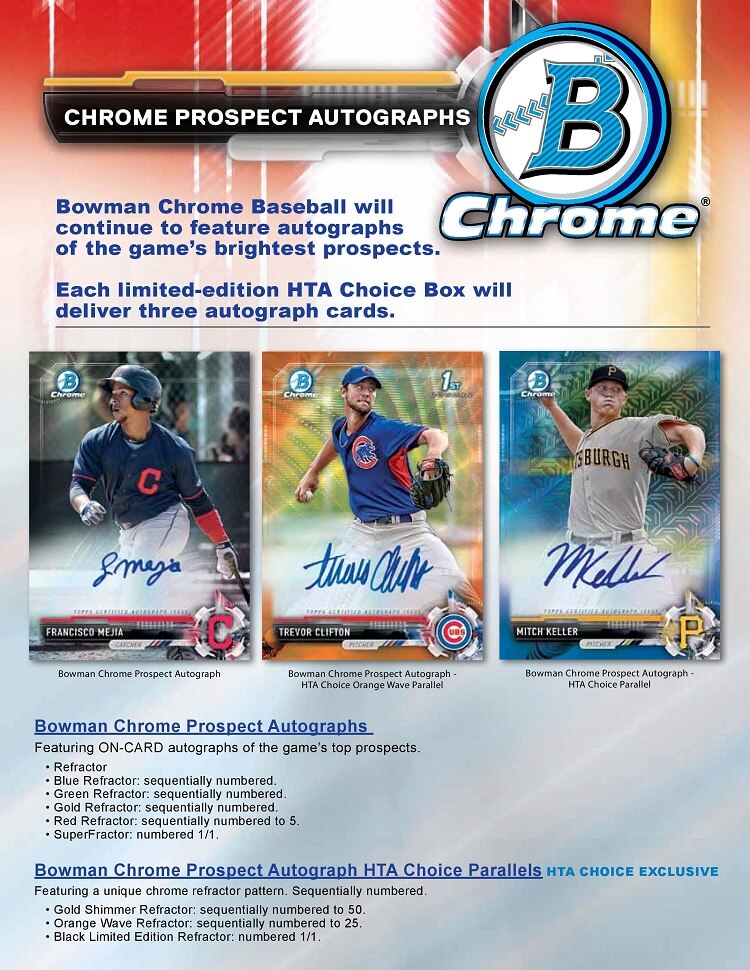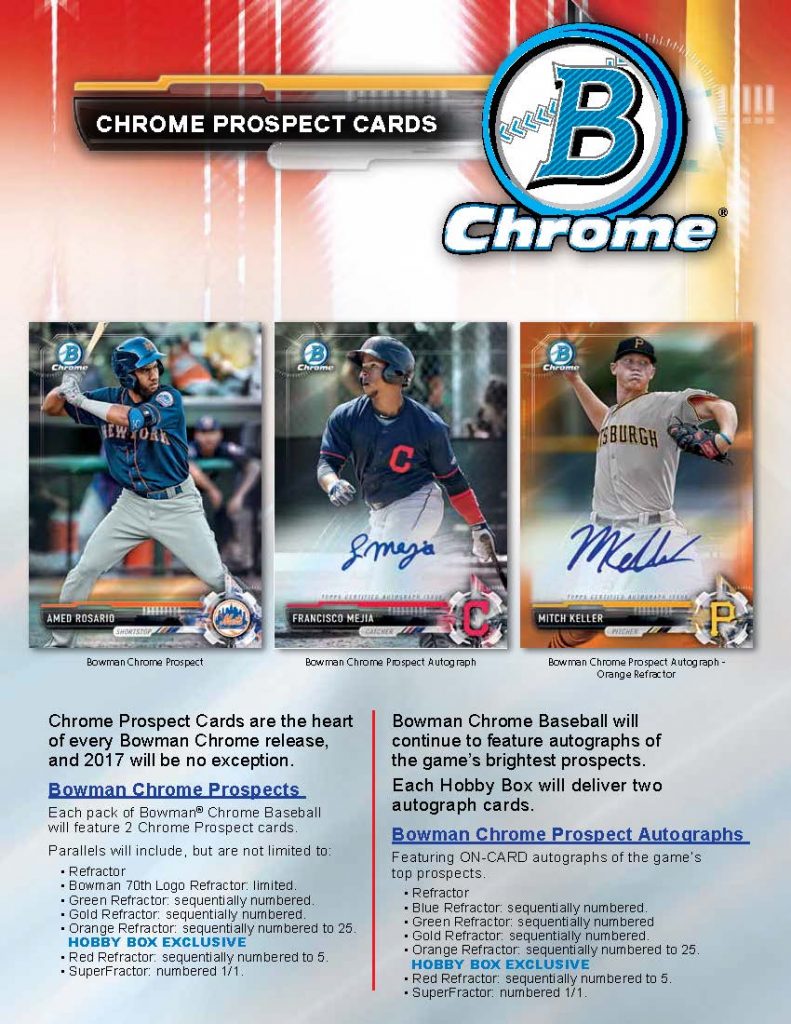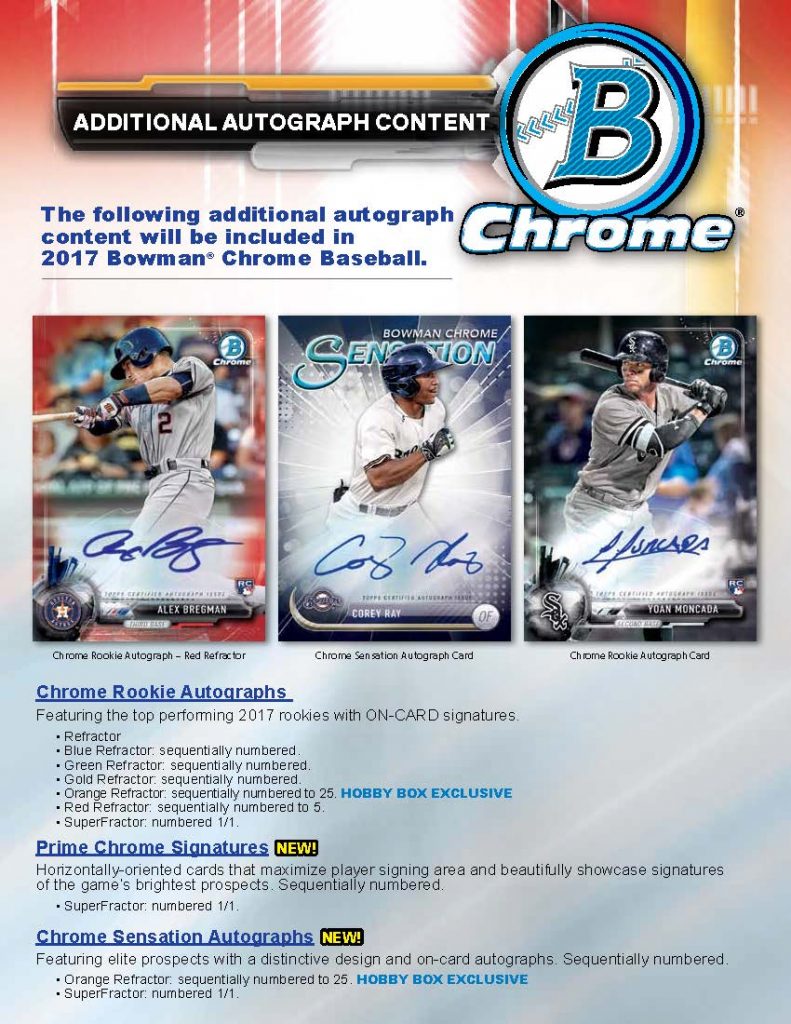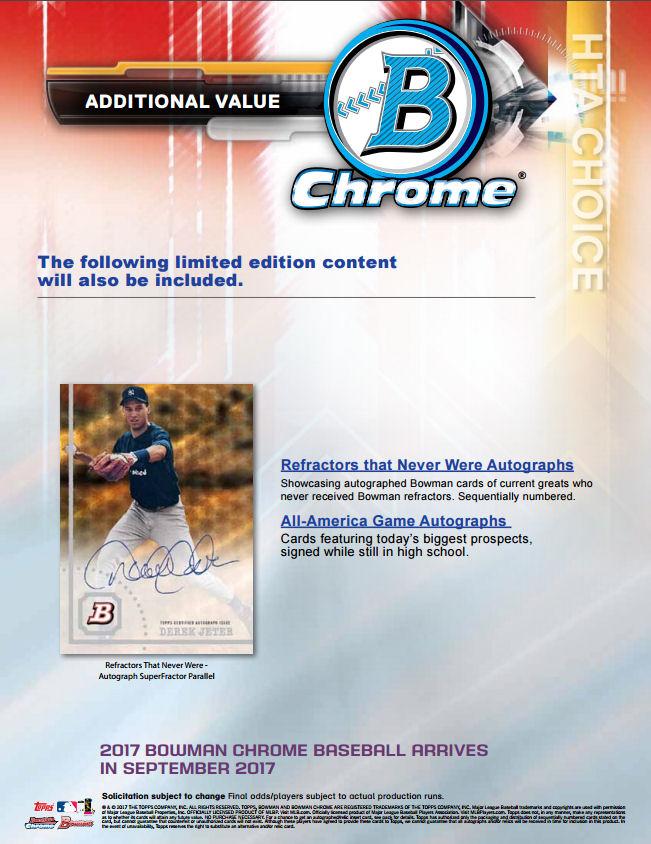 Watch this video for more info on Group Breaks…

Watch our last case break here…