Want to learn more about what happens at Hall of Fame Baseball Cards after dark? Email us at: hofbsblcards1@aol.com
Next event T.B.A. Contact us to attend!
(must be 21 years of age or older)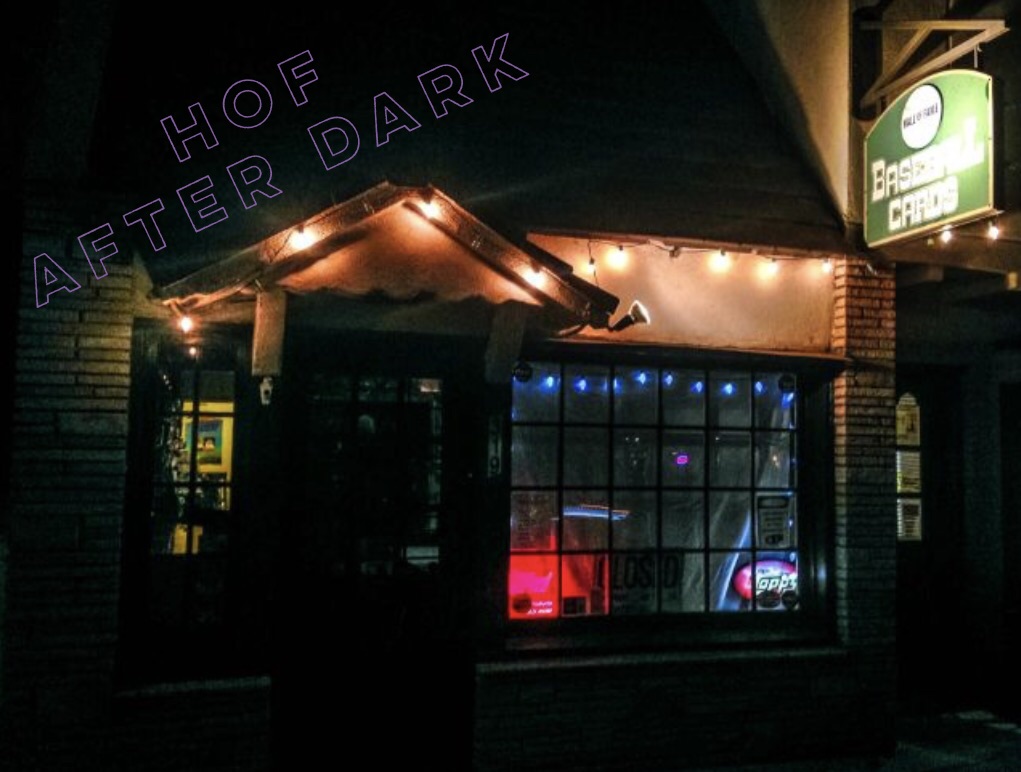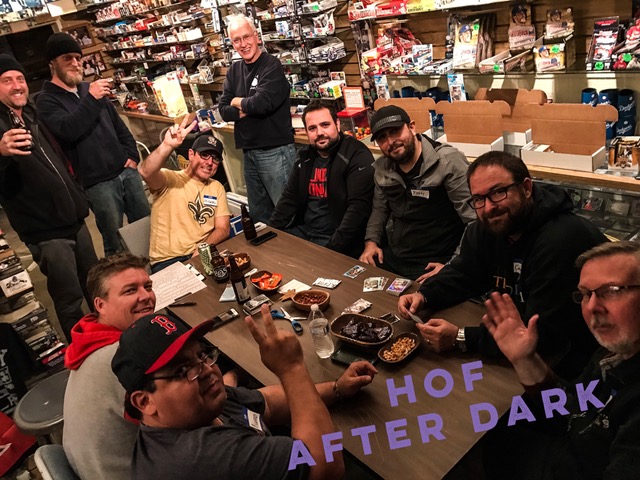 5/17/17 – Here's a look at some of the BIG HITS from our last HOF After Dark session!
2/8/17 – These are just some of the hits pulled at our last HOF "After Dark" adult pack war session. Thanks guys, we had a great time!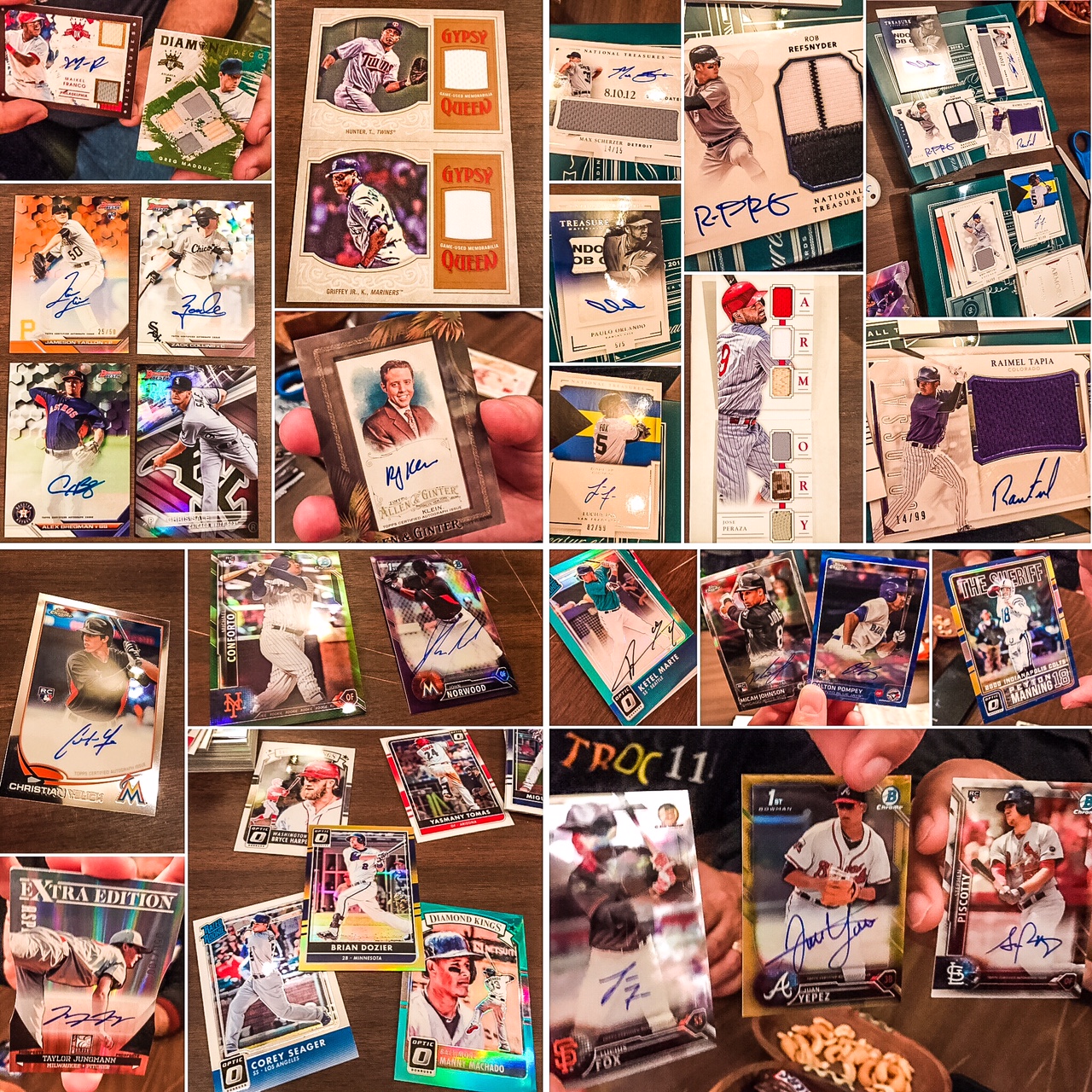 10/13/16 – Some HUGE HITS at our last HOF "After Dark" session, including a signed '67 Topps Hank Aaron 1/1 from 2016 Topps Archives Signature Series!