COMING JUNE 17TH, 2-4PM! Topps "Rip Party": With certain Topps releases throughout the year, we host  a "Rip Party" at our store to kick off the new baseball product. This is a fun event for collectors of all ages to get together, purchase and open the new Topps product, see all the hits coming out, chat, hang out, trade with others, etc. We provide snacks and beverages for those who attend with minimum purchase. Fun for the whole family! Come on by!!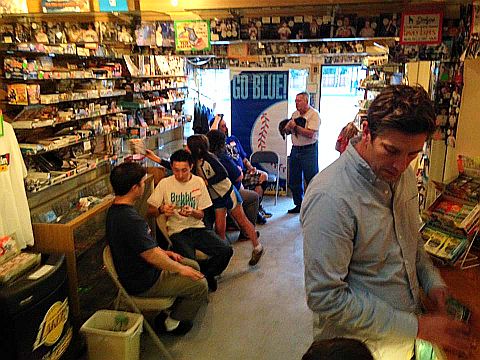 "Super Ticket Saturday": On select Saturdays during the year we hold fun events in our store that include raffles and giveaways for some great prizes! Our next event will be Saturday, April 29th at 2pm and we will be giving away a brand new box of 2017 Bowman Baseball, plus other fun in-store prizes including packs, grab bags and vintage cards!! There are two ways to participate: 1) Purchase a team from our Bowman Case Break; $100 purchase receives (one) raffle ticket, $150 purchase receives (two) raffle tickets. 2) Purchase a regular box of Bowman to receive (one) ticket or a jumbo box to receive (two) tickets. Raffle will take place at 2pm sharp on April 29th, must be in-store to win. Join us for all the fun!! Click HERE to learn more about our Bowman Case Break.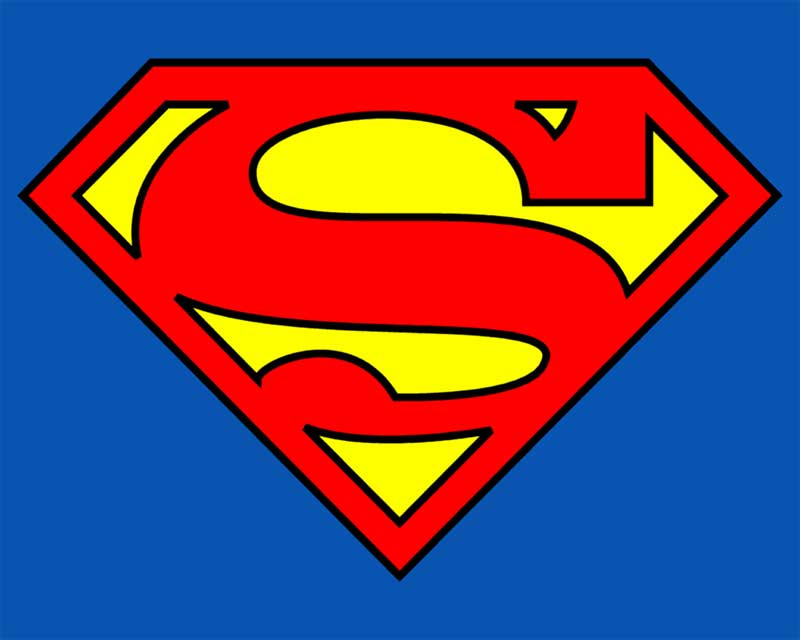 Super Bowl Squares: Receive a FREE SQUARE just for coming in, plus additional squares with minimum purchase. The more squares you have, the better chances to win some of our 1st, 2nd, 3rd or GRAND PRIZES!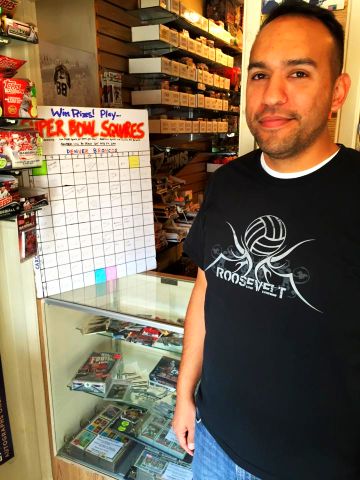 "Group Breaks": These are a fun, easy and inexpensive way to collect sports cards and meet other collectors. There are many ways to execute a box break, the most common is known as a "Random Team" break. In this form, participants buy-in to the break by purchasing a slot or slots. For an MLB box break, there is one slot available per MLB team, equaling 30 slots total. After all the slots have been purchased, the participant names will be put into a hat, drawn and listed in the order they are drawn. Next, the team names will be put into a hat, drawn and listed in the order they are drawn. Participant 1 gets Team 1, Participant 2 gets Team 2….etc. Next comes the fun part. We then "break" the box and each participant gets to keep the cards that come from that box corresponding to the team they got matched up with. Example: If Participant 1 gets matched with the Cubs, they will get to keep all Cubs cards that come from that box. That's all there is to it! Buy 1 slot or buy more than 1 and increase your chances of getting your favorite teams. Another form of break is the "Pick Your Team" break. Similar to the random team break, except in this case you get to, that's right, pick your team! In this break, slot prices vary depending on the team. Either break you choose to participate in, have fun and enjoy collecting cards!
Please watch the video below for any additional info, then click HERE to see our list of breaks. Good luck and have fun!!
"Hall of Fame After Dark": Monthly after-hours gatherings of collectors who participate in poker-style pack wars and breaks, share stories, talk sports and make trades whilst enjoying a few adult beverages. To participate click HERE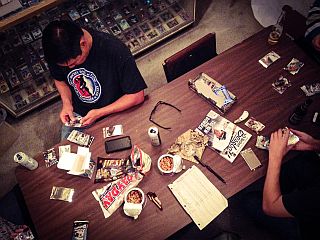 Pack Wars: A fun time to gather with friends and neighbors, collect an assortment of cards and win some great prizes at the same time!  Put your name on our email list to find out when the next Pack War is coming!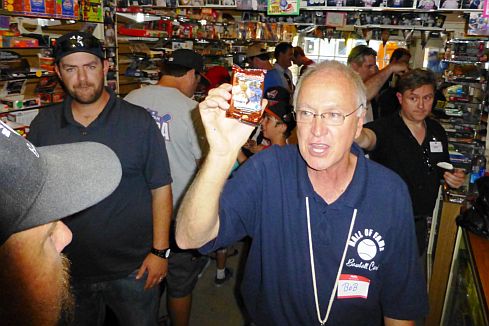 Box Battle: If you like pack wars, you'll love Box Battle! The more boxes you buy, the more prizes you win! Join the fun as we rip open packs for more prizes and play trivia with our Tristar "Master of Ceremonies" for even more prizes!!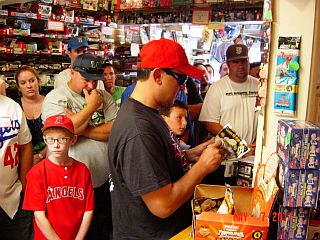 Yugioh Trade Day:  Kids! Bring in your cards and trade with others during store hours.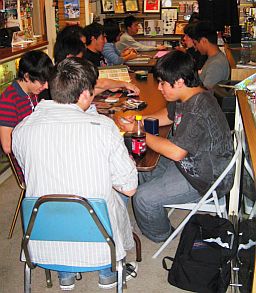 Topps of the Class: Kids bring in your report cards to receive a FREE pack of Topps cards! (grades "C" & up)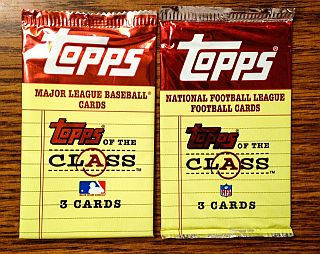 "Boy Scouts" and "Cub Scouts" we also have special programs for you too!! Bring your pack/den into Hall of Fame for a presentation on "collecting." We supply beginners kits for collecting. We also give information on what and how to collect. Call or email to register today!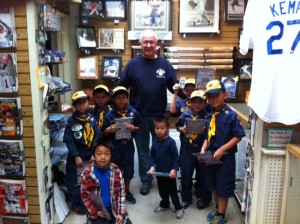 2/6/2016
THANK YOU…
to everyone who attended our annual

Topps

Series 1 Baseball

"Rip Party"

!!



10/10/2015

Steve Garvey Returns to Hall of Fame
15 Years Ago, Dodger great Steve Garvey visited Hall of Fame for our first ever autograph signing. We are proud to announce that Steve is returning for an encore signing event on:
WHEN: Saturday, October 10th
TIME: 10 am – 12 noon

Receive (1)

FREE

autograph with every

$50

minimum purchase. Mix & match Steve Garvey items, card packs, accessories, or just about anything in our store (not including hobby boxes).

A limited number of VIP autograph packages are available

VIP package #1 includes this full-size replica, L.A. Dodger batting helmet

VIP Autograph packages are available for pre-sale NOW!

Avoid the lines, order and pick up your package at Hall of Fame today.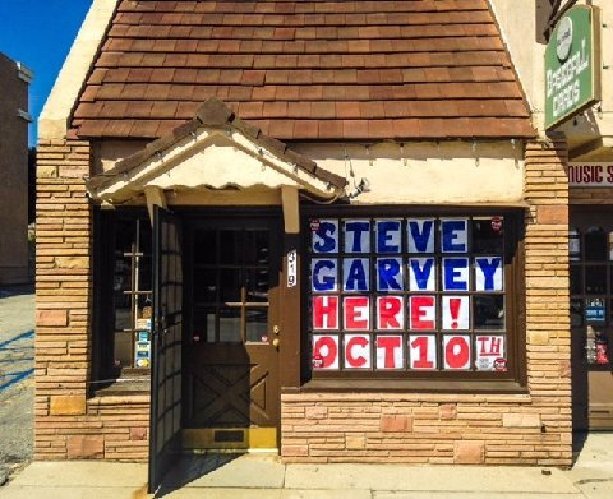 Thanks to everyone who attended our first ever Allen & Ginter "Rip" Party!
Wednesday, July 22, 2015
 
Here are just a few  of the cards pulled during our event, including:
Kris Bryant

Oversized Box Loader ROOKIE!

Mike Trout

Jersey Card!

Michael Morse

Auto/Jersey Book Card!
Plus, many more autos, jerseys, framed cards, etc..!
Stop by Hall of Fame to pick up a box or a few packs of this exciting 10th Anniversary product!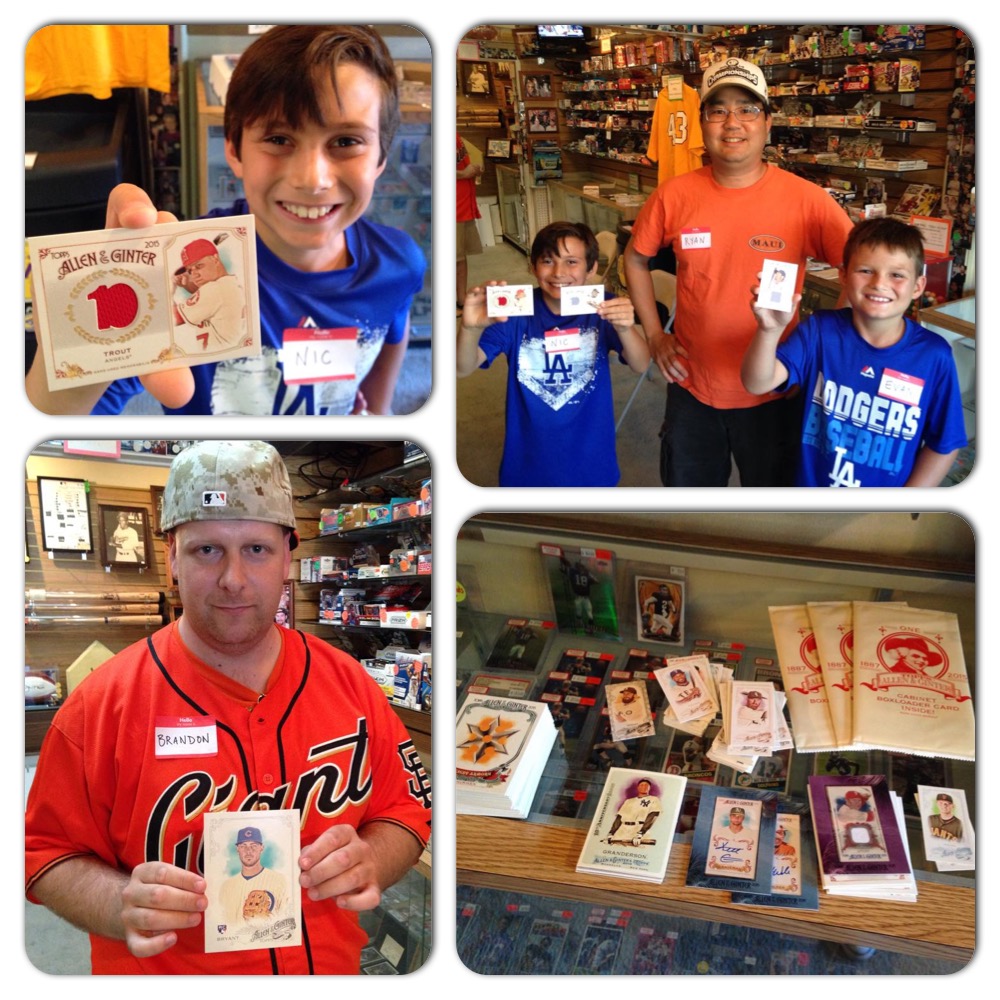 Highlights from our annual Topps "Rip" Party
Saturday, February 1st – 2014
One of our lucky customers even found a Babe Ruth relic
from a pack of 2014 Topps Baseball!!
Thanks to all who attended our
Pack War in May!!!!
Grand Prize Winner!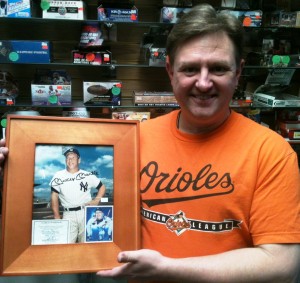 1st Place Winner!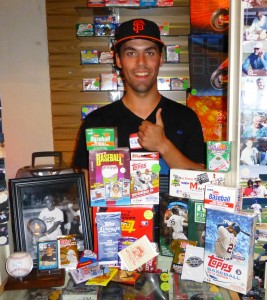 2nd Place Winner!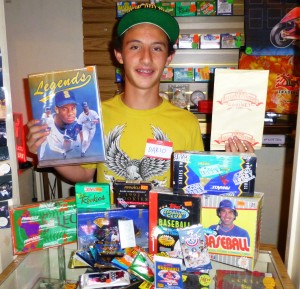 Thanks to All who attended our…
Yugioh "Sneak Peek"
Lord of Tachyon Galaxy
on May 11, 2013
Thanks to all who attended our

Topps

"Rip Party"
Photo Left: Jeff pulled an Eddie Murray "Silver Slugger" Bat Relic. Photo Right:  Andy pulled a Babe Ruth "Proven Metal" #3/50. NICE!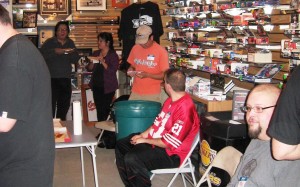 Latest Results from our Yugioh Sneak Peek
2 matt winners & 1 backpack winner… CONGRATS!
 
L.A. Dodger Luis Cruz – Private Signing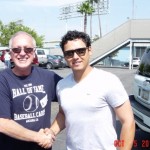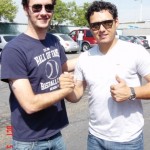 On Friday, Oct. 5th, Hall of Fame Baseball Cards had the pleasure of meeting L.A Dodger 3rd baseman Luis Cruz at Dodger Stadium for a private signing.  Check out autographed baseballs, autographed mini-helmets, and autographed bats available now at Hall of Fame Baseball Cards.
L.A. Dodger Davey Lopes
Thank you to all who made this such a terrific signing event!!!
2012 Topps Baseball
Gold Rush "Rip Party"
Thanks to those who attended!
Here are some great pulls…
"David Ortiz" Championship Pin Card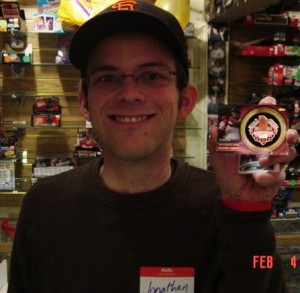 Desmond Jennings "Silk" card #38 of #50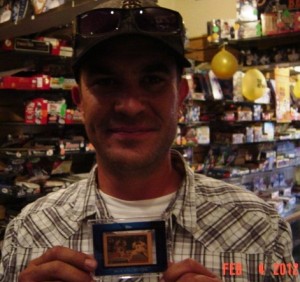 Thank you to ALL who attended…

 
Yugioh "Order of Chaos" Sneak Peek



A Big Thank You from Hall of Fame Baseball Cards!
To everyone who was able to participate in our Ron Cey signing event… we hope you had a great time!

 
Thank you to everyone who was able to attend our
Yugioh Photon Shock Wave"Sneak Peek"!
We hope you had a great time!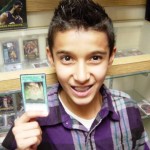 "Box Battle"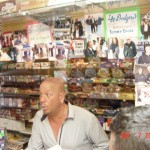 Thank you to everyone who participated, Saturday May 7th, in our HUGE RAFFLE and first ever BOX BATTLE! We hope you had fun… we certainly did!
Thanks Again,
Bob, Lindy, and Erik Newton